Parents tend to get excited about getting costumes for their kids and dressing them up for Halloween. After all, the children are only cute, acquiescent, and consent for a little while before they have complete autonomy over their costumes and go trick-or-treating by themselves.
And since we will only have photos to show for this period in their lives when we still have some level of jurisdiction over their attires, we would want them to be the best- and most creatively dressed bunch in the neighborhood.
Sure, some children are very specific and already have very strong opinions about what or who they want to dress up as, which is usually their favorite cartoon character. However, some kids are also still amenable and are okay with mom and dad deciding for them as long as they get the candy.
So while you still have the power to pick your kids' costumes, what are the cutest and coolest ones out there? We have listed down a few ideas to inspire you.
How to Come Up With Kids Costume Ideas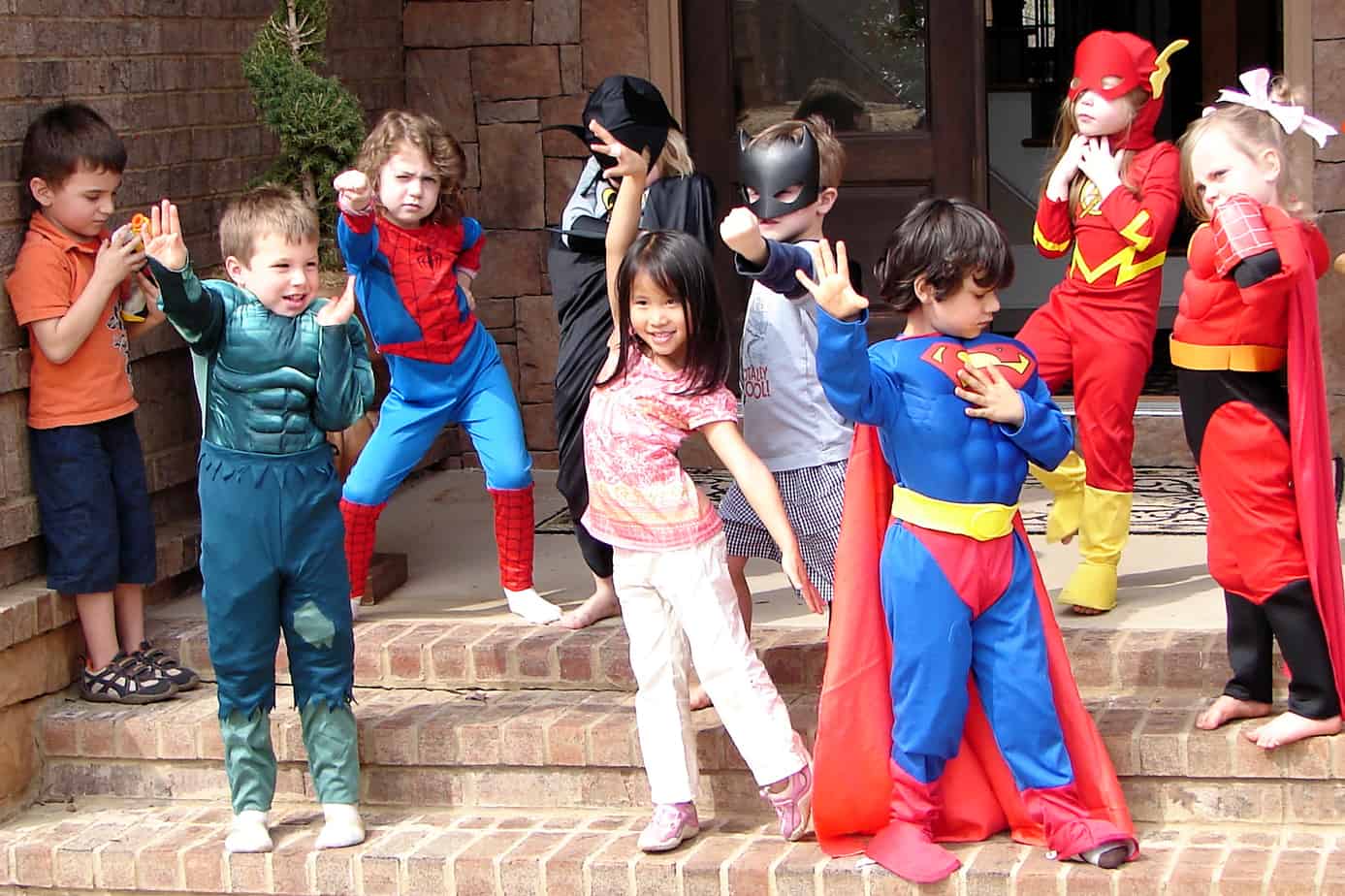 There are a gazillion ideas out there and picking the right costume is difficult, especially if you are not the one going to be wearing it. So here are some tips and considerations that would help you come up with costume ideas for your kids and then narrow that selection down.
1. Know What Your Kids Like and Make a List
Our little ones have a very definite, albeit rather limited, set of interests. The things they like usually revolve around their favorite shows, their favorite children's books, and their favorite toys. This is not surprising considering that the only things they have been exposed to are the cartoon programs you allow them to watch, the books you read to them at bedtime, and the toys they play within between.
Kids have a very short attention span, so you would instantly know if something caught their eye or if something interests them because they would usually pay more attention to it than they usually do. And when they really like something, they usually get obsessive. So your first job is to make a list of these things.
Does your little girl love Peppa Pig? My Little Pony? Rainbow Butterfly Unicorn Kitty? Becca's Bunch? Any particular Disney Princess? Or perhaps she fancies ribbons or makeup like mommy?
Does your little boy love PJ Masks? Paw Patrol? Teenage Mutant Ninja Turtles? Adventure Time? Spiderman? Legos? Or maybe dinosaurs?
Why Consider Your Kids' Interests?
Unless they are still babies, it is important to consider your children's interests because you would want them to be in their costumes as long as they can. If they are dressed in characters they like, not only will they be excited to wear their costumes, but they will be in total roleplay mode. Dress your little boys as their favorite superheroes and they would actually act like they are these superheroes, striking a Superman or Spiderman pose now and then.
Try dressing your four-year-old like a burrito or a zombie, and they might just pout or cry all the way to your next Halloween destination. Especially if they see the other kids dressed as someone cool and relatable. You can just imagine how jealous your little taco would feel if she meets Cinderella.
2. Consider the Availability of Each Potential Costume
Once you have come up with a list of the characters your kids love, check out which costumes are readily available at the nearest store or online. Not only that, but you have to make sure these costumes come in your children's sizes.
If ready-to-wear versions of these costumes are not available anywhere, is there a way you could make these costumes yourself? Or is there someone who could make it for your kids? If you can do a DIY for these costumes, what materials are you going to use, and does the nearby crafts store carry these materials?
You can cross out the costumes that are not available or are not easy to make yourself. This would narrow down your list, which would make it easier for you to make your pick later.
3. Consider the Comfort Level of the Costume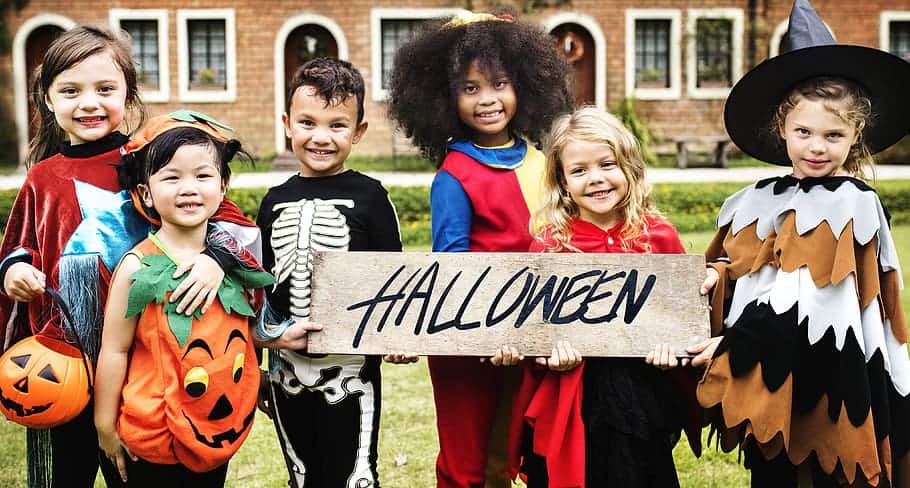 You know how comfort is of utmost importance for kids. They are not exactly patient when it comes to wearing any piece of garment that restrict their movement in any way. Once they feel the littlest bit of discomfort, off that costume will go. So all those days of planning and making their costume will be wasted if you do not make sure it fits and feels just right for them.
The good thing about this is that we know how our kids are when it comes to clothing. We know the types of fabric that give them itch and we know the articles of clothing they do not like to wear. In other words, we are the experts when it comes to our children's level of comfort.
4. Remember that Age is Important
When you say kids' costumes, what age range are we talking about? Because it does play a huge part in planning out the right attire for them.
Babies, for example, do not have any costume preferences, so you can dress them up in anything. However, since they are not walking yet, you will have to consider the fact that you would be carrying your baby in a costume. You also cannot dress them up in anything heavy or anything that impedes whatever little movement they are capable of doing. Expect them to be fussy the moment you put them in their costume.
Toddlers, meanwhile, are at that age when they are starting to develop their own preferences. They now have their favorites and some of them can be very adamant and uncompromising when it comes to how they want to dress up. Give them a costume that is not what they expected or not related to their current obsession and you will be met with a tantrum.
Pre-school and kindergarten-age kids, on the other hand, have a wider selection of likes and dislikes, so you have more options to present. Moreover, they are more willing to listen to reason and are more open to negotiations.
As for older kids, you can have them more involved in planning for and making their costumes. Sometimes, they would even plan it together with their friends. That is because Halloween and costume parties make so much more sense to them now, and they see the social aspect of it. As such, there would be more fun factor in the process for both of you.
Moreover, you need to always keep in mind that some costumes may not be age-appropriate for your kids. While you may think some costumes are cool and are just in the spirit of fun, others may find them offensive or vulgar, or just not fit for the young. So make sure to always keep things wholesome and innocent for your little humans.
5. Set a Budget
It is important to set a budget and to know how much you are willing to spend on a costume. This is especially helpful if you have more than just one kid and you are getting costumes for the entire family.
However, you should also remember that young children do not set very high expectations, so you do not need to pressure yourself too much in terms of cost. As long as it is a costume for a character they actually like, it does not matter if it is tailor-made for them using the most realistic materials or if it is just something you whipped up from used cereal boxes, they would still be happy.
Best Kids Costume Ideas
What if you are still short of ideas and your kids are not keen on any particular character? Here are some suggestions that hopefully would give you some inspiration.
Family Theme
Why not plan your kids' costumes around a central theme that you can do as a family? One example is a Despicable Me theme, where you can all dress up as minions. All you need are yellow beanies, overalls, and DIY goggles.
You can dress up as Inside Out characters, and let the kids pick which emotion they want to be, an Aladdin-themed family costume idea is pretty awesome, too; Toy Story has so many characters to choose from. There's a lot of ideas you can try!
Costumes for Little Girls
If you are looking for girls' costume ideas, no need to look far. Here are some pretty costumes you can pick for your girls. Some of these costumes may be too common, but you can always give them a unique and special touch by adding a one-of-a-kind detail.
A unicorn pajama for your little girl's costume will make her happy. Sometimes, a fancy unicorn headband is all you really need, plus a tutu dress in matching colors. If it is not a unicorn, it is a mermaid the little girls want to be.
You can also dress her in a little black dress and giant sunglasses as Audrey Hepburn, Jane Goodall, Jackie O, or even Queen Elizabeth II
Costumes for Little Boys
Little boys love dressing up just as much as the girls do, and they can get into character very quickly. So you should start by going for costumes representing their favorite heroes or characters in their favorite shows or video games.
A lot of boys love dinosaurs, too, so that should be included in your list of ideas or, if you know your way around cardboard boxes, then make him a dino costume yourself. With most boys, you can never go wrong if you get them a superhero costume from the store.
Costumes for Babies
When it comes to picking a costume for your baby, the rules are simple. They just have to be comfortable and cute. You can also make it compatible with what mommy and daddy are wearing.
FAQs
How much do kids' costumes cost?
Different costumes are priced differently in costume shops or online stores. The price would depend on the fabric and materials used for the costume and the complexity of the design.
Custom-made costumes and those you order from people who specialize in realistic cosplay costumes are priced differently, too. Usually, they are pricier because they are made to perfectly fit your kids and they are of higher quality because they are not mass-produced.
You can, however, spend as little as you are willing to spend if you make the costumes yourself. It will certainly help if you are crafty and if you can sew. It would also be great if you know how to work with cardboard and paint. Kids would surely appreciate the costumes you make of their favorite characters even if the end-product is not as polished as store-bought ones.
How do you keep the kids from wanting to take their costumes off?
There are only two secrets to making sure their costumes stay on until they are done trick-or-treating or until the costume party is over. First, you have to make sure it is a costume representing a character they love, and second, it should be comfortable.
If it is a costume made of fabric, make sure it is soft and warm and does not have any sharp or hard parts that would poke or sting when the kids move around. If it is a costume made of sturdier materials, like cardboard, make sure they can move comfortably and can sit down and stand easily.
Naturally, kids will ask to take off cardboard costumes a lot sooner than costumes made of fabric. Costumes made of thick foam, like those worn by mascots, are also hot inside and could impede certain movements, so you can't expect the children to wear them for a few hours straight.
What kind of costumes is inappropriate for kids?
Costumes with an adult theme are not appropriate for children. We are talking about costumes with sexual implications.
You may also want to avoid dressing your kids as controversial political personalities and celebrities since kids generally have no idea about the issues surrounding these personalities yet and have no opinion about them. Keep their costumes wholesome and innocent and do not use these as a way to communicate your own stand and message. There is a proper venue for you to do this.
You should also be careful about cultural appropriation when picking costumes for your children.
How to Pick the Perfect Kids Costume
Deciding on the perfect costume for your kids is not that difficult. Toddlers and older kids already have their preferences and they already know what they like.
So just ask for their input. Moreover, do not be afraid to be a little more hands-on. Add some DIY touches to personalize store-bought costumes and to keep them from looking too generic. It will also give you a chance to hone your crafting skills.
And even if it is Halloween, you may want to steer away from scary themes and instead make things fun for your children. Allow them to express themselves through their costumes.