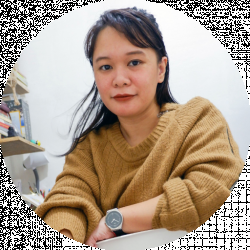 Latest posts by Kristine Bunda
(see all)
He's yellow, fluffy, and 100/100 cute. Kids from the 90s and their present-day kids love him now as much as we love him then. All he needed to say are his signature two-syllable – "pika, pika" and we're hooked! 
Pikachu is half part of the Ash and Pikachu duo, from the anime series Pokemon released in 1997. Its a story of adventure, friendship, evolution and growth, and wanting to be the very best — not just between Ash and Pikachu, but also with the rest of the 800+ pokémons (at its 8th generation), their training masters, and even the villains, including the classic trying-to-be-bad-but-good-at-heart "evil" Team Rocket. Since its release, it has been crazy popular both on TV and later on even in games. 
In 2017, Niantic released Pokemon Go for smartphones, allowing users all over the world to "catch" pokémon's via AR, to train their pokémon's, and even have pokemon battles with other users. In 2019, the animated film Pikachu Detective was released featuring Ryan Reynolds as the voice of Pikachu.
For this year, why not channel all that cuteness and positivity? Kids of all ages will love it (yes, even toddlers and babies!) and for sure, it will bring a good dose of nostalgia to 90s kids like you and me. I mean, who can resist a cutie like Pikachu?!!?
Ready to dive into the many ways you can dress up your fam, friends, and yourself, with this adorable cuteness? We've compiled some of the best and the most creative Pikachu costumes for you to choose from. Also included are Halloween Pikachu costume ideas for kids, for adults, for friends, and even for couples! 
We also threw in some costume ideas for your pets in case you want to go as the classic duo Ash and Pikachu or Pikachu and the Pokeball! 😉
Pikachu Costume for Kids
Just look at that Pikachu cuteness! Whether it's your kids' first Halloween party or you guys want to take a break from the usual superhero/princess/monsters costumes, Pikachu is definitely the way to go. It's great for kids of any age and it suits both boys and girls. 
Kids can come as different versions of Pikachu or even go as Raichu, the fully evolved version. They can also re-create Ash and Pikachu's team with their friends, with some dressing up as the rest of the gang including Squirrel, Bulbasaur, Charmander, Pigeotto, Misty and Staryu and Brock and Onix and more! 
Trick or Treating with the Pokemon Team
Bring the whole family while trick or treating with this Pokemon team ensemble! 
Team Mom Ash and Baby Pikachu
With Pikachu as your first costume ever – this is just too cute! 
Pikachu in a Tutu
– Another entry for the parent and Pikachu combo! And a Pikachu in a tutu skirt at that! This costume is not just overflowing with cuteness, it looks really comfortable too!
Twinning with Momma Pika
When mom is not dressed up as Ash, she can also be another Pikachu! This Pikachu mom and daughter duo is too lovely.
Dress up as a Pokemon Team Family
Mom and dad as pokemon trainers and the little ones as pokémon's? What a perfect combination!
Bring along a Pikachu Plushie
Go twinning with a Pikachu Plushie to double the charm!
Complete the Outfit with a Pokeball
Another one of our favorite Pikachu costumes! Just look at that adorable cap and the little tail, and a pokeball to match!
Pikachu Costume for adults 
Now for adults! Dress up as Pikachu for your Halloween or Virtual Halloween Party for that dose of nostalgia and also to channel that inner cuteness. Take a break from the dark characters this year and throw in some bright yellow, an electric tail, and that big Pika Pika attitude. 
Halloween Pikachu costumes for adults come in so many varieties, there will surely be one that is perfect for you.  You can be the Detective Pikachu version, Ash's Pikachu version, or even the evolved Raichu version. Or take it to another level and challenge yourself if you can do both the Pikachu and the Raichu, or a Pokeball with Pikachu inside – with a transforming Halloween costume!
Another great idea is to bring along the gang and dress up as the entire team. Some get to be Ash, Brock, and Misty, and the rest gets to be whoever Pokemon they like. Or do a full roster of all Electricity pokémon's, all Water/Earth/Fire/Air pokémons — the options are endless. 
If you are one of those who want to stick with the villain theme, going as Team Rocket who finally has Pikachu is something worth trying as well. Jessy, James, and Meowth are the classic villains after all. 
Group
Classic Pikachu Team + Team Rocket
Invite the gang to complete the original cast of Team Pikachu and Team Rocket. Bonus: The Pikachu hoodie and quick makeup makes this look very easy to pull off too!
Team Pikachu
Or go full Team Pikachu by coming together wearing the same costume! And also makeup like these awesome Pikachus.
More Pikachus
You and your friends can go as different versions of Pikachu too!
Misty and Pikachu for Couples
Going as a couple? Check out this Misty and Pikachu combo. You can also go as Pikachu and Ash! Or Pikachu together with another Pokemon — the possibilities are endless!
Pikachu on Holidays
Add some twist to the usual Pikachu get-up by throwing in a holiday vibe. These Christmas-inspired costumes are perfect for the holidays.
Solo
If heading out solo as Pikachu and don't want to worry about preparing a complicated costume, here are some quick ideas you can easily do. Or if you are in the mood for some full DIY-Pikachu costume adventure, there are several options below too!
Quick Pikachu Outfit
This Pikachu costume is quick to do, with a mustard/yellow sweatshirt and some cardboard!
Don't have a yellow hoodie? Red works too!
Detective Pikachu
These versions are super popular also! Check out some of these amazing Detective Pikachu costumes.
An complete look including Pikachu's magnifying glass and a that on-point make up! This is one of our favorites!
Another one with the magnifying glass – but this time a simple yellow top and a hat and the classic Pikachu ears to complete the look.
A unique take on the Detective Pikachu look! Still with the Pikachu make up but the outfit and the hair makes it one-of-a-kind.
Pikachu Makeup
Get extra creative with your Pikachu costume with these makeup looks!
Halloween Pikachu Makeup
It's creative, it's beautiful, and definitely fit for the Halloween season!
Electric Pikachu Makeup
Another take on the Pikachu makeup and those details on the eyes though!
Pikachu Detective Makeup
A Pikachu Detective inspired makeup with the actual Pikachu as part of the overall look.
Pikachu Crossover
One of the great things with costumes is that there is no limit when it comes to creativity. These Pikachu costume crossovers are proof!
Pikastorm
Can't choose between going as Pikachu or a Stormtrooper? Why not go as both? It is super cool and cute at the same time!
Pikachu Jason
Ready to go trick or treating, but feeling the Halloween vibe more? Add a Jason mask like this awesome kid! 
On the Go Pikachu Deadpool
A popular combo! That good old pose in a Pikachu Deadpool suit.
Pikachu x Monster Hunter Armor
This Monster Hunter armor surely makes Pikachu look more bad-ass. And the details of this costume too!
Pikachu Dragon

Yes you have read it right. Pikachu Dragon costumes exist and they look this amazing!
Pikachu Evolution Costume (300)
We've been mentioning the Pikachu evolution for a couple of times now and here's the part where we really zoom in on that. Pikachu evolves to Raichu as his final form and Raichu is well, equally cute, and adorable. Pichu as the first version was introduced later on as well. 
Pikachu, Raichu, and Pichu casual cosplay
You and your friends can also come as different versions of Pikachu in different evolution forms, a baby Pichu others a cute Pikachu, an angry Pikachu, a fully evolved Raichu, — and those are just a few ideas! 
Raichu, Pichu, Pikachu on location with electric tail weapons!
These are very detailed costumes and we love how it showcase all the evolution forms of Pikachu! 
Feel free to get extra creative and even go as far as creating your own versions of Pikachu. A baby Pikachu? Bring it on. A princess Pikachu? Why not. 
Pikachu Gijinka
One popular variation is the Pikachu Gijinka, which is said to be humans with the ability to transform into a pokemon.
Pikachu Gijinka: Sakura Version
A Pikachu in a kimono? Yes please! The kimono makes it standout from the usual costumes and it's fairly easy to make and comfortable too!
Victorian Gijinka Pikachu
Lovers of the Victorian costumes and full-dresses will surely adore this Pikachu costume. Just check out all those details!
Pikachu Mimikyu
Mimikyu is introduced in Generation VII of Pokemon, where it is used as a "Disguise Pokemon," pretending to look like Pikachu in order to make friends. It is characterized as a "Ghost" Pokemon, making it very ideal for Halloween too!
Mimikyu Costume with Pikachu Doll
Now, that is just extra creative and perfect for Halloween. Bringing along a Mimikyu Pikachu also makes the look stand out more — and is that an axe, Mimikyu?!
Friendly Mimikyu and Pikachu
Or skip the scary version of Mimikyu and go as this friendly version with Pikachu!
Pikachu Hoodies
No time or skills for DIY but down for that Pikachu Halloween costume? We got you! Here are some Halloween Pikachu costumes you just simply need to put on. Since Pikachu is a popular character in a lot of countries, getting your hands on some Pikachu costume should not be too hard!
Pikachu Hoodie with Masks
There are hoodies both for kids and adults and even with masks, these both look pretty great!
Pikachu at the Gym
Who says the gym is no place for a costume?! A Pikachu hoodie is surely the coolest outfit to wear at the gym. Not to mention the extra cute motivation boost!
Pets
Let your pets join the fun with these Halloween Pikachu pet costumes! Just be sure they are comfortable wearing it and are not stressed out. If your pet is not used to wearing costumes or accessories or shows any sign of stress and discomfort, skip it! Only do this if your pet is comfortable.
Team Pikachu with Fam
Complete the team like this adorable group, by bringing in your doggo dressed as Pikachu!
Pika-kitty
This kitty is as equally cute as Pikachu, for real. They almost have the same adorable eyes!
Pika-doggo
Another Pikachu costume for a doggy and it looks super cozy and comfy! Bonus: That pokeball!
Halloween Piggy-Chu
Pikachu costumes are not just limited to cats and dogs! Here is one in the red carpet!
Pikachu Unique Costumes
Add a twist to your Halloween Pikachu costume with these unique Halloween costume ideas! You can even customize your Pikachu costume depending on the overall theme of your party. 
Lifesize Pikachu Funko Pop Box
Funko Pops have been extreme popular these past years and having a lifesize box like this will surely make your costume memorable! One thing is that it's not something you can carry around. It's a great spot for a photo-op during a party, however!
Rogue Pikachu
This Rogue Pikachu costume is perfect when you can't decide whether to be cute or badass! 
Pikachu Ninja
Pikachu. Ninja. Just those two words combined are pretty cool already. And how this guy just pulls it off is pretty on-point too. Plus points on the samurai!
Venice Carnival Pikachu
Get that Venice Carnival vibe by adding a painted mask on your Pikachu ensemble! 
Pikachu Libre
Channel your inner Lucha Libre fan with this Pikachu Libre costume!
Captain Pikachu inspired by Captain America
Why go around like everyone as Captain America when you can be Captain Pikachu?!
Hannibal Lecter Pikachu
Big fan of the Halloween and detailed costumes?! This one is just perfect! This somehow reminds us of Hannibal Lecter's mask!
Kawaii Pikachu

If you prefer  to go light and kawaii with Pikachu, this Kimono-look is both adorable and easy to do!
Sailor Pikachu
Sailor Pikachu? Yes, why not! This is especially great if you already have a yellow sailor costume! If not, well, having a yellow sailor costume is a great addition to any wardrobe too!
Zombie-chu
Zombie Pikachu because what is Halloween without zombies?! 
FAQs
Question: What is Pikachu Pokemon? 
Answer: Pikachu Pokemon is one of the first pokémon's introduced in Pokemon Generation I. It is an Electric-type Pokemon that evolves from Puchu and further evolves into Raichu. 
Question: How do you make a Pikachu headband? 
Answer: Pikachu headband or ears is one of the standard requirements for a Pikachu costume. Making one is pretty easy too! Simply use an old headband, some fabric, and cardboard for the shape of the ears.
Question: How do you make a Pikachu costume? 
Answer: Pikachu costume requires lots of details, and it's a bit complex to do. A Pikachu costume is so flexible, even sweatshirts and hoodies can be used, as well as regular t-shirts, dresses, pajamas, or even swimsuits.  Complete the look with the classic Pikachu ears, either by wearing a store-bought one or DIY-ed Pikachu ears; and a cardboard tail.
Question: How do you attach Pikachu tail to costume? 
Answer: To attach a Pikachu tail to your costume you need to sew it directly on the costume to make sure it is secure or to use safety pins.
Conclusion
You can definitely make your own Pikachu version depending on what you feel like going as! That is the best part with these Halloween costumes. You can never be too underdressed or overdressed! Just remember to channel that big ball of energy and cuteness that Pikachu is all about and you are good to go!