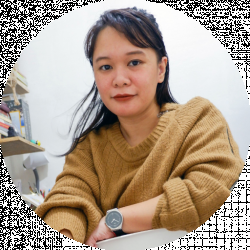 Latest posts by Kristine Bunda
(see all)
We all love an empowered female and when it comes to dressing up for costumes, Catwoman is definitely one of the most popular. A villain in the DC Universe both in the comics and in the films, Catwoman was introduced as an enemy for Batman. One of the top burglars in Gotham, Catwoman is portrayed as an anti-heroine or someone who does bad things for the right reasons. She especially has an eye for fancy jewelry, some even worth millions of dollars. Over time, however, Batman finds a soft spot for this cat and becomes his love interest. The best Catwoman costumes can be for girls of all ages. Younger girls are pretty much obsessed with the cat ears while teenagers and adults just can't get enough of that nice outfit and admittedly, those cute cat ears also! When it comes to accessories, a Catwoman costume can include a simple set of cat ears or a full cat mask or hood. Her weapon includes her retractable razor-sharp nails, her tail for perfect balancing, and a bullwhip or a nine-o'-tails that she use to fight off the bad (well, good) guys.
Catwoman Back Story
Where does she come from, though? Who is Catwoman, the lady in the cat mask? A quick origin story is that Catwoman is actually Selina Kyle in real life. Her background was not revealed in The Dark Knight films, but in the comics, her origin story is pretty vague.
She appears as someone who seems to have forgotten her past life and is now living in the shadows, going after fancy shiny jewelry. In one episode, an incident caused her to remember her former life as a mild-mannered flight stewardess who got into an accident. All she remembered after is her father's pet shop and the animals she learned to live with — bringing her to choose the cat as her alter persona.
Catwoman Costumes Versions
There are also several versions of Catwoman to choose from, including the ones from the comics or from the film, The Dark Knight. Catwoman's costume through the years has been varied and although the all-black ensemble is one of the most popular, there are other designs you can go for.
Here are some of the most unique and most creative Catwoman costume ideas we found online. Tip: You can even take ideas from different costumes and bring them together to create your own! 
Catwoman Costume for Kids
Little girls love dressing up! Make their costume collection more diverse by introducing Catwoman, a friend of Batman's! The cat ears and the tail will surely be a hit and they can come with their other friends or brothers dressed as Batman and Robin, to name some of the characters from the DC Universe.
Go for a full DC Universe themed costume party with your little girl dressed up as The Dark Knight's Catwoman. This costume is ready-to-wear, comfortable, and simply looks amazing!
This simple and comfortable Catwoman costume for younger kids comes with a jumpsuit that is easy to wear and an eye mask! This one is ideal for toddlers who want to join the costume party but don't want to wear too many frills!
A purple version of the Catwoman costume and is available for a wider age range. The outfit comes with a comfortable jumpsuit with an attached tail, attached belt, boot tops, and a mask! 
Catwoman Costume for Adults
Cat ears, a mask, and a tight-fitting outfit. Catwoman is the costume anyone can fit in and play pretend to be a villain for a night. Throw in the bullwhip to complete the outfit and Catwoman is ready to steal the show.
Catwoman with her goggles, lace cat ears, and her precious haul! The red lipstick is a nice touch too. Find some available Catwoman goggles online or DIY one from old ski goggles.
Some ideas for the Catwoman Costume are:
The classic Catwoman look with the jagged white stitches and a corset to match!
A Catwoman version from The Dark Knight, this comes with a pistol than a bullwhip. Still big fans of the simple quick look though!
A black halter top, gloves, cat ears, and the standard bullwhip will complete the look too! We especially love the studded top here and of course, Selina adorned in pearls.
Also, we can't get enough of the purple version of the Catwoman costume! This was especially popular in the comics and is also a favorite among cosplayers.
An ode to the clawed version of Catwoman! Browse online for ready-to-wear claws or DIY with household supplies such as gloves, thimbles, fake nails, and more. Check out some Catwoman claws ideas here!
Feeling a little chilly? Throw in a scarf and the outfit is guaranteed to still look great!. The details on the bullwhip and goggles are lovely too.
We're loving this grey Catwoman costume from the animated series. This costume is also available online.
Have your very own big bike or maybe you can borrow one? Make the look extra bad-ass with a Catwoman who is on the go, ready to chase the bad guys (or run from the police or Batman).
No time to worry about the goggles or an eye mask? Go creative with makeup like this look. A lot of creativity here for sure!
A shiny Catwoman costume is both parts sexy and elegant! Loving the diamond details.
A quick Halloween costume as Catwoman with a long-sleeved top, black leggings, and the cat ears!
Another way to come up with the Catwoman mask and with the full female antihero vibe to complete the look.
Catwoman ready for Halloween with her pumpkin. Great idea on the gold details and accessories from this costume and plus points for the Halloween feel.
For lovers of all things beautiful and dangerous – this Catwoman eye mask is definitely a great steal.
Catwoman Crossover Costumes
A quick crossover with a Batman mask and a Catwoman outfit. Spot the MEOW choker too!
Or borrow Hayley's bat for a little while. This is another one of our favorites as this look seems super effortless but simply stunning!
More crossovers! This "Selina Quinn" version of Catwoman is such a great idea. Don't worry about having to be accurate with the costumes, as one of the best parts is being 100% creative!
Catwoman Costume with Fam and Friends
If you are attending a party with a friend or a group of friends, you can also play with the DC Universe theme. Go twinning with your best bud, both of you being Catwoman. Or with your partner or another friend and come as a couple, dressed as Catwoman and Batman.
Who can resist this Catwoman and baby Batman combo?! That is just too cute and adorable.
Of course, if possible, why not come as a Catwoman and a Batman duo? It's sweet and stunning and pretty cool — much like the original characters!
Batman and Catwoman as siblings! There is too much cuteness going on here and dressing up together in costumes make a great family bonding experience too.
Catwoman twinning with another Catwoman! Loving how this costume is so versatile you can dress it up casually or go on a  full bodysuit.
Catwoman hanging out with Bane?! Why not. Batman may not be happy, but this looks like a pretty good pair too!
Holidays with friends? These three DC ladies are looking forward to exchanging their gifts and we are loving it!
If going with friends, everyone can don their favorite DC character costume!
Catwoman DIY Costume and Catwoman Ready-to-Wear 
There are lots of ready-to-wear Catwoman costumes available online and we have handpicked some of the best ones. Check out some of these costumes and go for the one that suits your personal style best. 
This Catwoman costume from The Dark Knight is made of 95% polyester, 5% spandex, and 100% polyurethane foam. The center-front zipper is a great detail and the collar and legs parts come with a shiny finish. The outfit comes with a jumpsuit, a pair of gloves, a belt, a headpiece, and an eye mask. 
Latex Catwoman Costume — because why not!
Grey Catwoman Costume from the animated series for a more comfortable yet equally stunning look. 
Or maybe you are more of a DIY-girl? Worry not! We have you covered also! Here are some quick ideas on how you can craft your very own Catwoman costume. Don't worry about changing some styles and elements here and there. After all – it is your version of Catwoman!
Unique Catwoman Costumes Ideas
Whoa, we have already been through a lot of Catwoman costumes! The best part?! There are more unique Catwoman costume ideas if you want to definitely stand out from the crowd and not opt for the usual cat lady-villain in an all-black tight outfit. 
Catwoman Bride! This costume looks stunning and can easily be pulled off with an evening gown and some Catwoman accessories. Loving the concept too – definitely unique! And don't miss the star of this look: the kitty!
Catwoman but more like a Japanese animated version? Bring it on! Another unique take and is both kawaii and badass.
If we have a bride Catwoman, why not a Catwoman in jail? We're a fan of how simple this costume looks but also has the Catwoman vibe and feel! Definitely, how Selina would look, should the cops get a hold of her!
Before Catwoman gets locked up, a mugshot is required. This look is especially great for costume or Halloween party venues with this unique backdrop available. 
Catwoman in a dress because Catwoman dresses up however she wants. 😉 Feel free to mix and match the look with skirts, tops, boots, heels, and basically anything you can find in your wardrobe. 
A pink version of a Catwoman costume for Breast Cancer Awareness month. What a great idea to spread awareness and also look really cool in a pink costume. One of our favorites for the unique Catwoman costumes!
Catwoman in white, hanging out with The Joker. The white version of Catwoman is an interesting take also, and we have more of these below!
The entire Gotham gang in white! This will surely make your group stand out and might even help you win that Best in Group Costume prize!
Selina trying to rob something in her black trench coat? This Catwoman costume is both quick to do and pretty fun to wear too! 
Conclusion
Catwoman is one of the most iconic female characters in the DC Universe and it is one of the most recognizable as well. Whether you are going to style it up as a Catwoman ready to steal the show or by twinning with your friend and going as Catwomen, or maybe with the complete DC ensemble, one can never go wrong with Catwoman.
She knows what she wants, she is strong and brave, ready to fight, and will not stand back, not even against The Dark Knight himself!
FAQs
Question: How do you dress like Catwoman? 
Answer: To dress like Catwoman, you need a hood and cat ears (hoop optional!). Another good alternative for this is a black eye mask and cat ears. For the outfit, this varies depending on your preference but an all-black outfit will do. You can create one by combining a black turtle neck longsleeved top and black pants or leggings, or have one customized with different materials such as leather or vinyl. Feel free to add visible stitches too for that added detail. You can also go for Halle Berry's version of Catwoman (2004) with the same tight black pants, a black halter or bikini top, and two belts crisscrossed over the stomach area.  Add black gloves, black shoes whether heels or boots and don't forget the whip. Easily DIY a Catwoman whip by cutting a jump rope in the middle, fray the ends, and painting the entire thing black. 
Question: What is Catwoman's costume made of?
Answer: The Catmwoman's costume Anne Hathaway is wearing in The Dark Knight film, is made of 85% polyester, 9% spandex, and 6% vinyl. When choosing fabric for your customized Catwoman costume, popular choices include spandex and lycra, spandex and PVC, and rubber and latex.  For simpler Catwoman costumes, a black long-sleeved top (or bikini halter top, depending on the version) and pants will pretty much work too! Most of the time, a regular black fabric is ok as well. 
Question: Does Catwoman wear a mask? 
Answer: Yes, Catwoman wears a mask and it is one of her most recognizable looks. It can either be a black hood with cat ears or a black eye mark and a cat ears headband. Given as someone who lives in the shadows and prefers to make her move at night, the mask gives Catwoman an added layer of anonymity. 
Question: What kind of whip does Catwoman use?
Answer: Catwoman uses a bullwhip, which is a single-tailed whip, commonly used in pastoring animals in an open country. It is usually made of braided leather and for Catwoman, it comes in black as well to match her overall look. At times, Catwoman also uses Cat-o'-Nine-Tails which is a whip rope with nine knotted cords. This multi-tailed whip was commonly used to inflict severe punishment back in the days. 
Question: Why is Catwoman a villain? 
Answer: Catwoman has always been initially portrayed as an enemy of Batman and a thief of Gotham. Eventually, she turns into an antiheroine, doing the wrong things for the right reasons. Catwoman has also been a constant ally to Batman and even becomes his love interest at some point.