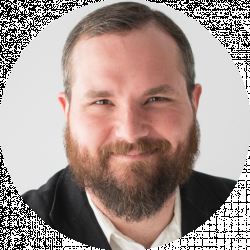 Latest posts by Matt Howell
(see all)
This Classic Halloween Look Has Never Gone Out of Style
Halloween is one of the most exciting times of the year for everyone who is a fan of all things spooky. It's the time of the year when everything gets a little creepier, and kids and adults alike dress up in their scariest garbs or as their favorite movie, tv, or literary characters.
Some costumes have been around for almost as long as Halloween itself and even longer. Witches, vampires' werewolves, and ghosts to name a few. One that might just be the most common though is dressing up like a skeleton for Halloween. But what makes this costume so appealing to people of all ages every single All Hallows Eve?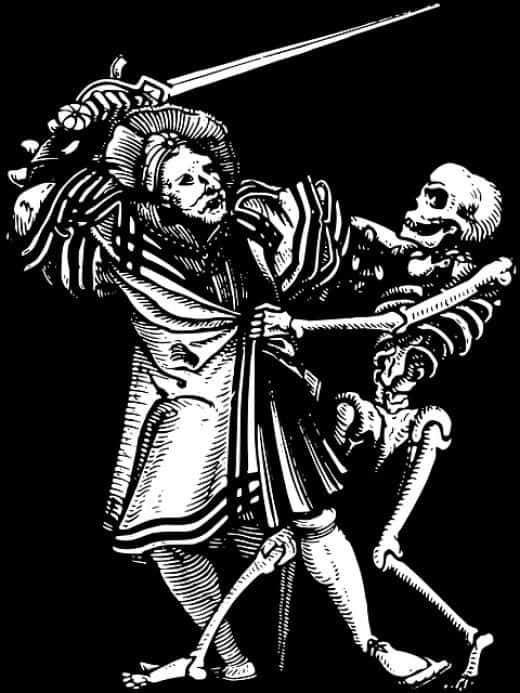 A Little History About the Costume
Human beings have been dressing up as skeletons since the middle ages. The idea of an animated skeleton was used to represent someone delivering a message from the hereafter or to symbolize the macabre or death. This came out of the fascination that early medieval thinkers and writers had about the bones that held the rest of us together and protected our vital organs.
Even now, some people collect animal and human bones, and museums showcase the bones of humans and creatures from thousands of years ago. It's safe to say that we always have and always will have a strong fascination with death and the afterlife.
Here we are centuries later, and we are still no less intrigued by this frame that holds us up and supports and protects our muscles, organs, and skin.
I guess that's why skeleton costumes remain a staple of Halloween culture, and alongside witches and vampires, is one of the most common costumes you see every All Hallows Eve. So, here are some classic skeleton character costumes to wear this year.
What Are the Most Popular Skeletons Costumes?
If you're looking to go as a famous skeleton from TV, movies, or literature, you have some excellent options to choose from. From playful to mean, and scary to misunderstood, here are a few skeleton costume ideas that can be put together with a little work and thrift store hunting, or if you're short on time, you might be able to find them at your local costume shop.
Jack Skellington 
Jack Skellington might just be the most popular skeleton of the last few decades. The self-proclaimed "Pumpkin King" has become a household name thanks to the holiday meshing The Nightmare Before Christmas. You can buy a Jack Skellington costume in most costume shops, but his distinct look can also be put together with a little effort and creativity.
You will need to find a black and white suit. If you can't find one, use white fabric paint on a black suit to create his look. Make a bat-style tie and go with white skeleton gloves and mask, and you are ready to call on Zero and be an ambassador for the spirit of Halloween.
Skeletor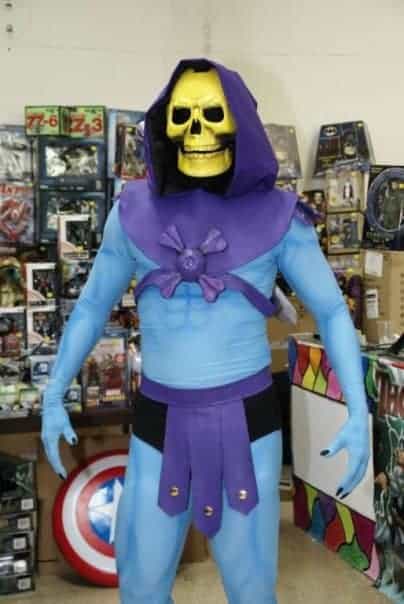 As the archnemesis of He-Man, Skeletor has been providing villainy to the masses since the mid-eighties. He has ideas of world domination but always seems to fall short.
Like other famous skeletons mentioned here, a Skeletor costume can be purchased, and it may be the way to go. But, if you like a challenge, get yourself some blue body paint, purple material, and a yellow skeleton mask. Although he may not be as popular as he was in the '80s, he's still a skeleton staple of Halloween.
Dancing Skeletons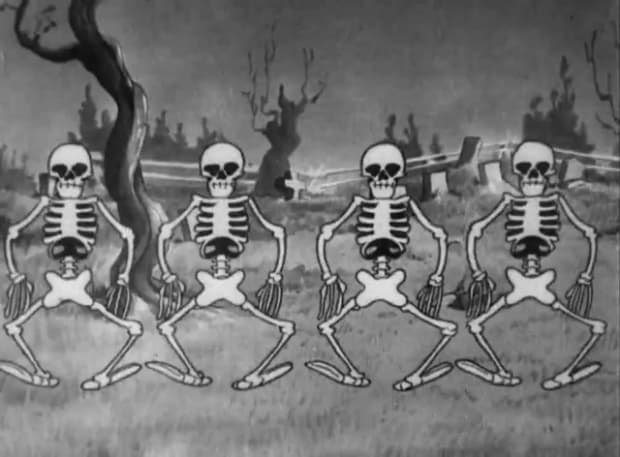 If you and your friends are looking for a fun and obscure group costume, the dancing skeletons from the classic 1929 Walt Disney cartoon is it.
You only need to buy one-piece skeleton costumes to complete this look, but you can enhance the fun vibes by adding some glow-in-the-dark paint to the suits so you can dance in the dark more effectively. The hardest part of this costume is having to work on your unison group dance moves.
Ghost Rider
Johnny Blaze was a motorcycle stuntman who made a deal with the Spirit of Vengeance to spare his father's life. He then became the antihero of numerous comics and movies.
Ghost Rider is a fun costume that can be purchased from a costume store or with a little bit of searching, can be put together. Get yourself a skull mask, leather jacket, and gloves. If you want to go over the top, make a fake fire out of cardboard and attach it to the jacket.
The Grim Reaper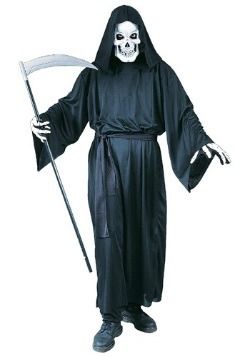 The Grim Reaper is the personification of death and has been a popular character in plays and as a costume since the middle ages. It's a very simple but effective look. You will need a black-hooded cloak, a plastic scythe, and either paint your face like a skeleton or get a mask.
Scorpion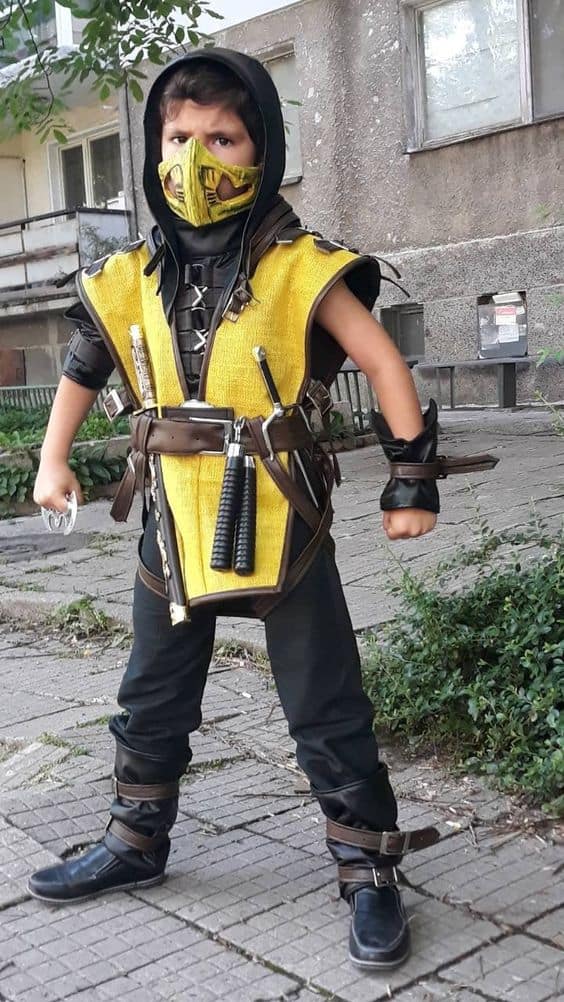 Mortal Kombat was one of the first video games to feature blood and gore, and Scorpion causes a lot of that blood to spill.
The video games series is still thriving, and it's fan-favorite Scorpion whose costume can be found in costume shops, but if you have the time and ambition, you can create your own out of black and yellow fabric, a skeleton mask cut in half and black shoes.
The Crypt Keeper
The Crypt Keeper was first popularised in the horror comics, Tales from the Crypt, back in the 1950s, but it was the TV show of the same name in the 1990s that made him a star.
His sarcasm and constant puns have made him a legend among horror fans. His mask can be found in many Halloween shops, and since he always changed his outfit, you can wear whatever you want with it. Maybe find a look from your favorite episode in the series.
Johnny from Cobra Kai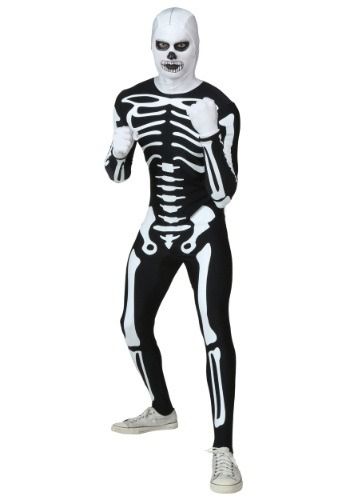 As fans of the classic 1980's movie The Karate Kid can attest, the main antagonist Johnny is a real jerk, but he does sport a very cool skeleton costume in the film. He and his cronies all sport skin-tight skeleton suits and painted faces. It's the simple face paint that makes this costume stand out though, and it would make a great solo or group costume.
T-800 Exoskeleton from the Terminator movies
There may not be a more menacing and scary monster than the T-800 machines from the Terminator movies. Made of triple-armored hyper-alloy, these robots from the future are even more terrifying as they have been designed to look like a metal skeleton and even have a creepy, almost human smile.
Finding a T-800 costume may be tough, as the only ones are really just a glorified skeleton bodysuit, but many cosplayers have found ways to make their own. With a lot of time, silver paint, and ambition, you can make your own as well.
Grim from the Grim Adventures of Billy and Mandy
The Grim Adventures of Billy and Mandy was a cartoon that ran off and on from 2000 to 2007. Since it's been off the air, the show has developed a cult following with kids and adults alike.
The show revolves around the exploits of Billy and Mandy, who have befriended Grim after beating him in a limbo contest.
Grim becomes enslaved as their friend, and of course, hilarity ensues. The Grim costume is all about the mask. It's really just an oversized cartoonish skeleton face that can be made out of styrofoam or cardboard. When paired with a black-hooded cloak and a scythe, the ensemble is complete.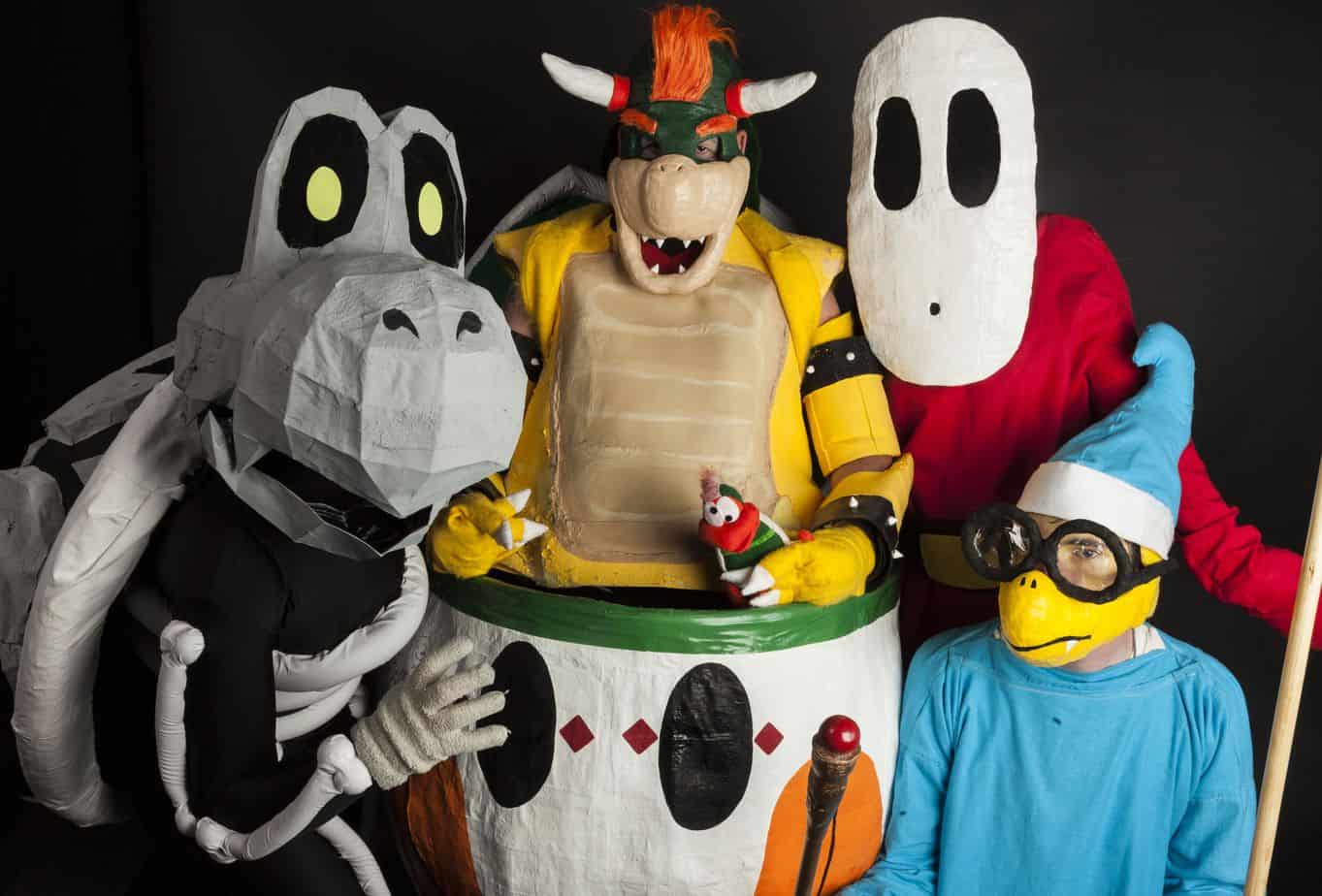 Drybones from the Mario Brothers franchise
Dry Bones are skeletal versions of Koopa Troopas from the incredibly famous Mario Bros. games. They first appeared in Super Mario 3, and have since gone on to become a fan favourite.
Like Grim, a Dry Bones costume is really about the mask. It an oversized almost turtle-Esque looking mask that again can be made out of styrofoam or cardboard. You will then need a skeleton bodysuit, a skeleton turtle shell and gloves, and you are all set. Dry Bones also makes an excellent part of a group costume when paired with other famous characters from the classic game.
Are There Any Seleton Couples Costume Ideas?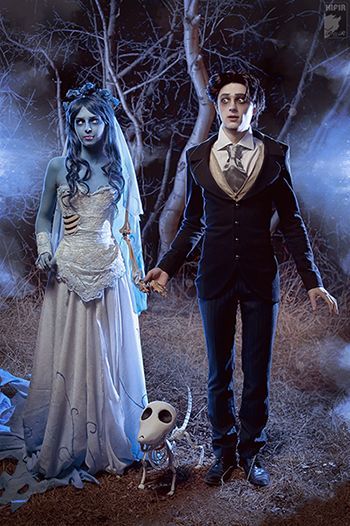 If you're on the hunt for a couple's costume that has a skeleton element, no need to fret. There are a few options available to you. Now since there aren't many famous skeleton couples, these ideas involve one person being a skeleton and the other person being something else. So, you will need to choose who will be who, but don't worry. All the costumes are awesome and fun.
Corpse Bride and Victor Van Dort
Another famous skeleton is brought to you from the twisted mind of Tim Burton. Although maybe not as universally popular as The Nightmare Before Christmas, Corpse Bride was a smash hit that intertwined a love story with gothic elements.
The title character is all blue with a long, white wedding dress, flower headpiece, a white veil, and white gloves. The makeup is what really makes this costume. Try to make your eyes and cheeks look sunken in to give you a skeletal appearance.
The Corpse Bride's love interest, Victor, can be duplicated with only a few items that can be found second-hand. You will need a black suit with a long coat if possible, a grey vest, a white shirt, and a grey tie. Although Victor isn't dead, he is a sickly fellow, so add some dark circles around your eyes as well.
Red Skull and Captain America
Caption America may be one of the most beloved superheroes of all-time, but his main nemesis may not be so well-known. The Red Skull is a villain who possesses incredible intelligence and a massive red skull for a head.
To achieve his look, you will need to buy a mask, or if you are good with latex, can be made and painted red. Throw in a long leather coat, black pants with a silver square belt-buckle and gloves, and you are ready to be a supervillain.
Caption America's outfit can be found in most costume shops, and unless you're incredibly handy with a sewing machine, buying the costume may be the way to go. But don't forget to add Cap's classic shield to complete the look.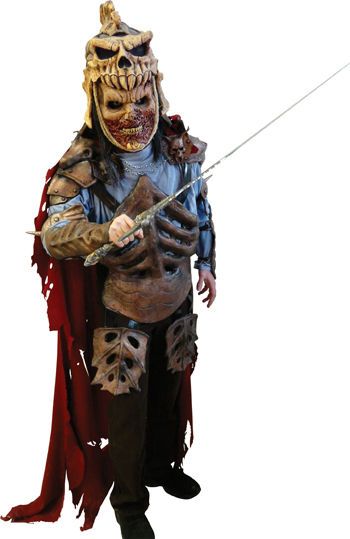 Ash and Evil Ash
Although the third installment in the Evil Dead movies, Army of Darkness, came out over 25 years ago, it has gone on to remain a cult classic and its characters have gone on to become a regular sighting at comic-cons and cosplay events.
Ash's costume can be put together easily with a few thrift store items and creativity. You will need a blue, long-sleeve button-up shirt, brown pants and a chainsaw for a hand. Thus may seem a little daunting, but it's actually not as hard as it sounds, and can be achieved after watching a few YouTube tutorials.
Ash's alter-ego, Evil Ash, maybe a little tougher to put together, but it can be done. You may be able to find the whole costume at a Halloween shop, but you may also be able to find some of the pieces for the outfit at a costume shop or you can make them.
You will need a skeleton helmet, bone shoulder and knee pads, a skeleton chest plate, a ripped red cape, a sword and some skeleton make-up. This will take some work, but anyone who knows and loves the movie will be singing your praises throughout the night when they see the finished product.
FAQs
Question: Isn't dressing up as a skeleton an old-fashioned costume choice?
Answer: Skeleton costumes are still one of the most popular choices during Halloween for both adults and kids. It's a classic look that can be altered to suit your particular style.
Question: Is it cheaper to buy or make a skeleton costume?
Answer: Depending on what type of skeleton you're planning on dressing up as it may be more cost-effective to buy a skeleton suit from a costume shop. But if you're going as a particular skeleton from a movie or TV show, putting your costume together by hand might be cheaper in the long run.
Question: How long does it take to make a skeleton costume?
Answer: The length of time it takes to make a skeleton costume really depends on your skill level when it comes to making things, as well as how intricate the costume is. If you don't have a to of time, consider buying some parts of the costume and making the rest.
Question: Where can I find the materials to make my skeleton costume?
Answer: Second-hand stores, craft shops, and costume stores can all be excellent places to find the materials to put your costume together. Have a list of what you're looking for and take some time tracking down all the elements you need to create an awesome skeleton costume.
What if  You Want to Create Your Own Unique Skeleton Costume?
If you don't want to go as a famous skeleton, why not create your very own. You have a variety of options and it's really about how much work you want to put into your costume.
You can buy a skeleton suit and uniquely do your own creepy makeup. Or you can buy a plain black bodysuit and paint your bones on it. Use glow in dark fabric paint to add a fun little touch.
You can also go as a classy skeleton and wear a tuxedo with face paint and skeleton gloves. It gives the impression that you just arose from the dead.
Of course, you can buy any skeleton mask, but if you want to have fun, get a friend to help you or do your makeup. It's an original way to put a spin on a costume staple of the scariest night of the year. Have fun and be safe whatever you do to enjoy the evening. Happy Halloween!