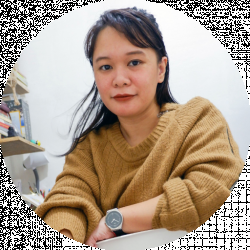 Latest posts by Kristine Bunda
(see all)
The Avengers movies are some of the most popular film series to date, with most of its characters getting its own independent movies. After some time and lots of requests from the fans, we have finally seen last year the ultimate boss-lady of The Avengers — Captain Marvel.  Captain Marvel is considered one of the most (if not the most) powerful avenger. She is played by Brie Larson and since the release of her character on the big screen, the fans from all over can't help but fall in love with this empowered woman going by the name Captain Marvel/Carol Danvers.  This is why more and more people are also now excited to show up as Captain Marvel!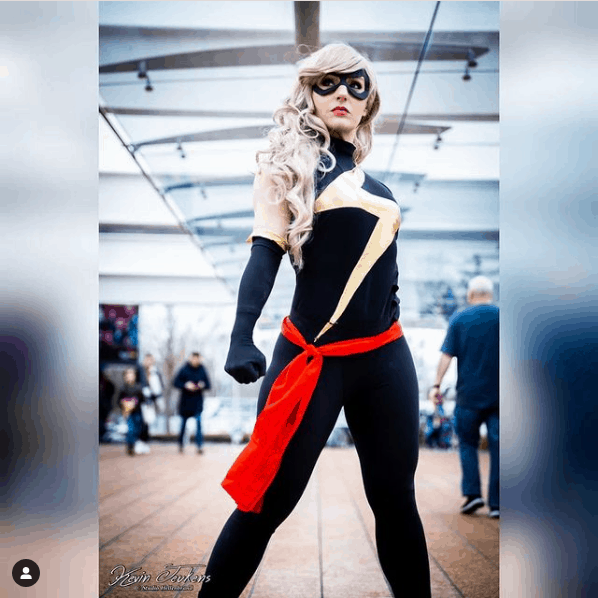 Fall in love with Captain Marvel
For the little girls, she is someone they can aspire to be. Someone strong and brave and fights off the bad guys. Older girls and female adults find themselves either identifying with Captain Marvel or trying to emulate her strong and independent persona.
Her powers? Being strong, fast, and durable, almost untouchable, while also having the ability to fly around and explore space without the need for any suit. She is also able to absorb any energy force attack and throw it back out to the bad guys.
With her blue, red, and white, costume, those who are not familiar with the Marvel universe might consider Captain Marvel the significant other of Captain America. This is far from the truth, though. Through the years, the costumes of Captain Marvel has changed as well, from its initial girly style to its latest form that is designed to resemble a military uniform. After all, Captain Marvel, leads.
But who is Captain Marvel and where does she come from? Is she human?
Captain Marvel Back Story
For context, here is a quick rundown of Captain Marvel's identity. Originally called Carol Danvers, she was created as the epitome of feminism back in the 1930s.
Carol Danvers was raised by her dad who wanted her to stay at home and be a dutiful housewife. But no, Carol is determined to carve her own path, joined the army, worked for NASA, and became undercover together with aliens. The tagline from the recent film — Better, Faster, Higher — basically sums up her life.
An interesting part of Danvers' character is her never-ending chase to prove her father wrong. Her dad passed away before she was able to reveal that she is Captain Marvel, however, so this is a part of her that will always long for validation, despite her immense power.
Later in the comics, it was revealed that Carol Danvers was actually half-Kree (technologically advanced militaristic alien race), explaining why she is able to survive time outside earth without the need for any suit.
Captain Marvel Costume Ideas
Throughout the years, there have been lots of variations when it comes to the official costume of Captain Marvel. The latest release from her standalone film, Captain Marvel, might just be the most popular. Here are some of the best Captain Marvel costume ideas we found, along with some accessories that will just complete the overall look.
Miss Marvel Costume Ideas
Interested to go as Captain Marvel but you want to stay away from the usual The Avengers-inspired costumes? Check out these comics version costumes of Captain Marvel. These costumes are from her Miss Marvel days, before she took on the Captain Marvel title after her mentor (Captain Mar-well) passed away.
These might be from far earlier times, but they are equally nice and definitely unique! Looking like a real lady-boss ready to fight the bad guys, but also equally stunning! With a combination of creativity and DIY skills, you'll be ready to show up as the most powerful Avenger! For a more customized suit! The pattern and the details of this costume are amazing. Not to mention the makeup. A little more on the quick and simply Miss Marvel costume, but just as powerful and lovely! Create a similar shirt with a black tee and a yellow or gold fabric. You can never go wrong with leather. Loving the details of this entire costume, including the mask and the red lipstick. Another version of the Miss Marvel costume is this bodysuit. Don't worry about the colors too. It can either be blue or black, as Miss Marvel's costume changes in the stories too! This time idea gives us more shades of red and a bigger chest star. The detail at the back is a great addition also!
Carol Danvers Costume Ideas
You've decided to go with Captain Marvel but you don't feel like dressing up as a superhero that is the strongest among all the rest of the superheroes? No problem! Carol Danvers was a superhero for sure in her own league, even before becoming Captain Marvel.
She stood up for herself and decided on life on her own terms. Danvers worked as a magazine editor and then, later on, joined the US Army, CIA, and NASA.
With a Carol Danvers costume, you can keep it low-key but also retain that strongest-in-the-universe lady superhero vibe! Totally obsessed with this little Carol Danvers and a grown-up Captain Marvel! The Carol Danvers is great for kids also who prefer comfortable costumes. Just don't forget the classic cap and the leather jacket!
Carol Danvers with the Tesseract just adds another layer of story to the costume! You can DIY this powerful stone with painted folded board paper or painting over a cube you already have. Leather jacket, white shirt, and a grey cap. This casual cosplay is easy and quick to do. Just add some superhero vibe and you are good to go! Another version of the Carol Danvers look! This flight suit is not just comfortable and laidback, but also really cool-looking too. Or why not bring to life a scene from the film with this jacket and a US Air Force tee?
Captain Marvel Costume Ideas
Captain Marvel Kids
The damsel in distress days are over and this time, little girls can be their own superheroes! Captain Marvel is starting to gain popularity among little girls who have seen The Avengers films and should your little one decides she is the strongest of them all, here are some Captain Marvel costume ideas to complete the look! The details on Little Captain Marvel's costume is amazing and just look at that smile. When the costume is on point and you throw in that superhero attitude!  The strongest superhero in the entire universe – yup! She is that and so much more.
Captain Marvel Adults
Looking for a superhero costume that is not just pretty but also empowered? Captain Marvel is your girl! Choose from the different variations of her costumes, throw in some weapons and accessories, don't forget the leader attitude — and you're good to go. The strongest among The Avengers!
Bonus: Add a ginger cat plushie for that extra Captain Marvel touch! At some point, we need to include Goose the Cat! Or Flerken, which is possibly one of the most dangerous aliens in the Marvel universe.
The classic Carol Danvers cap, a Captain Marvel costume, and a cute cat, oh we mean a Flerken!
Or make the look more realistic with your very own Goose. Bring in your actual ginger kitty for a photoshoot!
Captain Marvel Solo, Twinning, or with The Avengers
Going as Captain Marvel is great no matter what kind of costume party it is or whether you are going alone, with a friend, or with a big group! On her own, Captain Marvel is a lady of her own, not anyone's girlfriend or love interest, but also the strongest in the universe.
That doesn't mean she is alone, though! Go twinning with your girl dressed up as Captain Marvel to be the most powerful girl duo. Or invite everyone and dress up as your favorite characters from The Avengers! There are so many characters to choose from!. When you're saving the universe, one can use a cup of joe, for sure! The post-battle look also tells you it's another day of winning over the bad guys for our favorite lady superhero.
Another suit from the movie as the Starforce Team member and even the colors and patterns are on point! For costumes like this, you might need to have one customized and just look at that, definitely worth it. Captain Marvel and Thor have an interesting relationship and for couples, coming together as these two is not a bad idea! Bonus tip: you get to wield the Stormbreaker!
Go twinning with a friend with a Captain Marvel costume. We can never have too many women helping save the world!
There are so many amazing things in this photo and even in that costume alone. Just look at that Captain Marvel helmet.
Change up the costume a bit and turn Captain Marvel into a sailor character – because why not! That's the best part of wearing a costume. The creative possibilities are just endless. This one reminds us a bit of Sailor Moon too. Another female character busy saving the world!
Keep it low key and casual with this Captain Marvel shirt! A great pick for laidback themed parties but you still want to follow the 'wear-a-costume' rule.
Invite the gang and go as The Avengers team. This is especially perfect for costume parties or contests! Not to mention extra fun for everyone also.
A Captain Marvel costume that is also a pretty dress! Loving the details on this one and how much creativity is present here.
Short-hair no problem! This costume pulls off the look almost similar to the hairstyle Captain Marvel has at the Avengers Endgame. And we're totally in love with the costume details too.
WonderMarvel – because you can! This is one of our favorite crossovers. Also, Captain Marvel looks really cool with a sword.
Captains assemble! Another interesting take on group costumes! This time with different versions of Captain Marvel and Captain America.
The holidays is just around the corner and it doesn't hurt to be a little prepared! This Captain Marvel costume is ready for Christmas and so is her Flerken!
Bonus: A Flerken or Captain Marvel?
This adorable kitty joins in on the fun and she sure looks comfy in her Captain Marvel costume!
Easy DIY Captain Marvel Costume Ideas
If DIY is your game, crafting a Captain Marvel costume would be a walk in the park. The basic ensemble includes the following:
Blue Jumpsuit
Red Boots
Red Gloves
Wide Red Belt
Eight Point Star Patch
Gold Accessories
You can then further improve the overall look with some stuff like these.
Here are also some Captain Marvel DIY costume ideas you can try out!
Conclusion
Captain Marvel is not just any superhero — she is one of the strongest in the universe and also, a girl! If you're in the mood to channel some of this boss lady's out-of-this-world charm and strength, look no further! We have compiled the most creative Captain Marvel costume ideas for you and for your little girl.
You can never go wrong with Captain Marvel.
Still have some questions about creating your Captain Marvel costume and overall look? Below are some FAQs that might answer some of the questions you have.
FAQs
Question: How to Dress Like Captain Marvel?
Answer: To dress like Captain Marvel (depending on the version of Captain Marvel), you can go for Miss Marvel, Captain Marvel, or Carol Danvers look. The Captain Marvel version from The Avengers film has a blue and red suit with an eight-point star at the center of her chest. Also, check out her overall look if you want to exactly match it. Captain Marvel has blonde hair, turquoise eyes, and wears a dark peach lipstick. Her hair can either be flowing and wavy, around shoulder-length or cut short if based on the last film.
Question: How do you make a Captain Marvel costume?
Answer: Creating a Captain Marvel look requires some basic items to complete the ensemble such as a blue bodysuit detailed with an eight-point star, red superhero gloves, red boots, and a wide red belt. You can also go for a Captain Marvel jacket for a quick costume change from regular clothes. Another idea is to paint a white long-sleeved top with the Captain Marvel costume details! This especially works great also with Captain Marvel costume for kids – or even pajama sets!
Question: What are the different Captain Marvel costumes?
Answer:
There are different versions of Captain Marvel costumes both from the comics and the films. Check the top 10 ranked Captain Marvel costumes
here
.